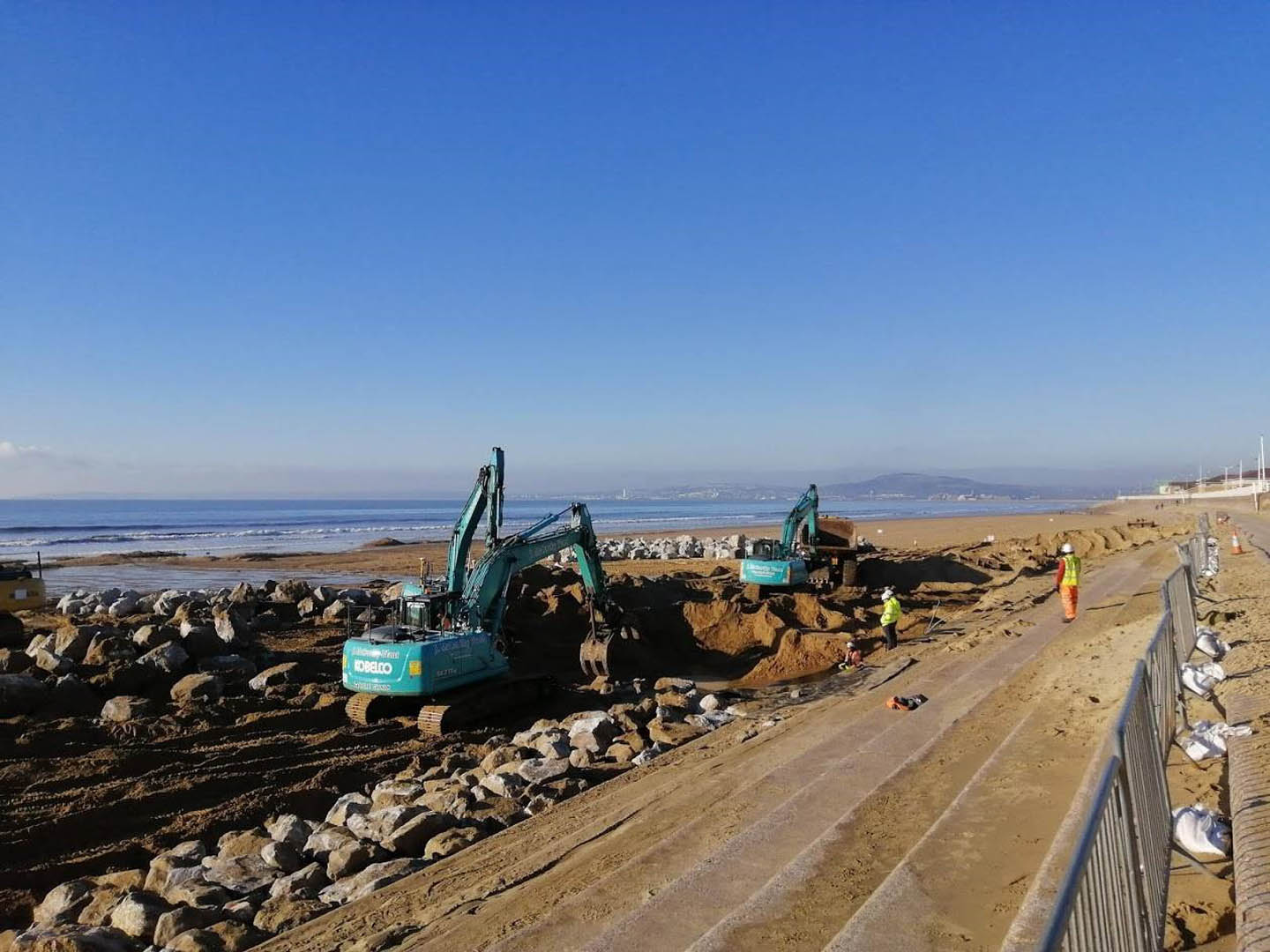 Engineering
Pioneering innovative, integrated engineering solutions that are leading in the pursuit for resilience to climate change. 
Read more
Bringing together traditional engineering methods and nature-inspired solutions
In engineering, our contribution to society's pursuit for resilience to climate change involves the provision of sustainable design solutions that can be delivered safely. Focussing on innovation and the use of digital technology, we provide technically excellent design work and challenge ourselves to embrace new ways of working to improve the quality of our service.

We work collaboratively as one team at JBA including our clients and partners. We are committed to growing and developing our people, personally and professionally. We mentor and learn from all our colleagues. By doing all this we create a great place to work and positively contribute to society and the environment.
Our expertise includes:
Civil Engineering
Coastal Engineering
Dam and Reservoir Engineering
Geotechnical Engineering
Land Surveying
MEICA Engineering
Private Developer Infrastructure and Flood Management
Rail Services Engineering
Structural Engineering
Water Level Management Engineering
Did you know?
We reduced the carbon footprint of our South Ferriby flood alleviation scheme by 10,000t CO2e by sourcing flood embankment material from a nearby CEMEX quarry and eliminating the need for imported soils - which would have required a 100-mile round trip. Instead, 240,000t of cohesive soils had maximum journey from source to final location of 3km, with some material transported by conveyor.
Low-carbon, sustainable design solutions
Working within a robust and mature digital delivery environment, our engineering specialists work closely with our modelling, hydrology and environmental teams to ensure designs are developed to create efficient, low-carbon and sustainable solutions. We aim to achieve this with minimal environmental impact during design, construction, operation and decommissioning.

We have extensive experience working for the Environment Agency, Rail Sector and Local Authorities as well as within the private sector, including commercial organisations and developers. We have also been appointed on Engineering Services Frameworks with Local Authorities to provide an emergency response.
 
South Ferriby Flood Alleviation Scheme
Find out more
East Rhyl Coastal Flood Defence Scheme
Find out more