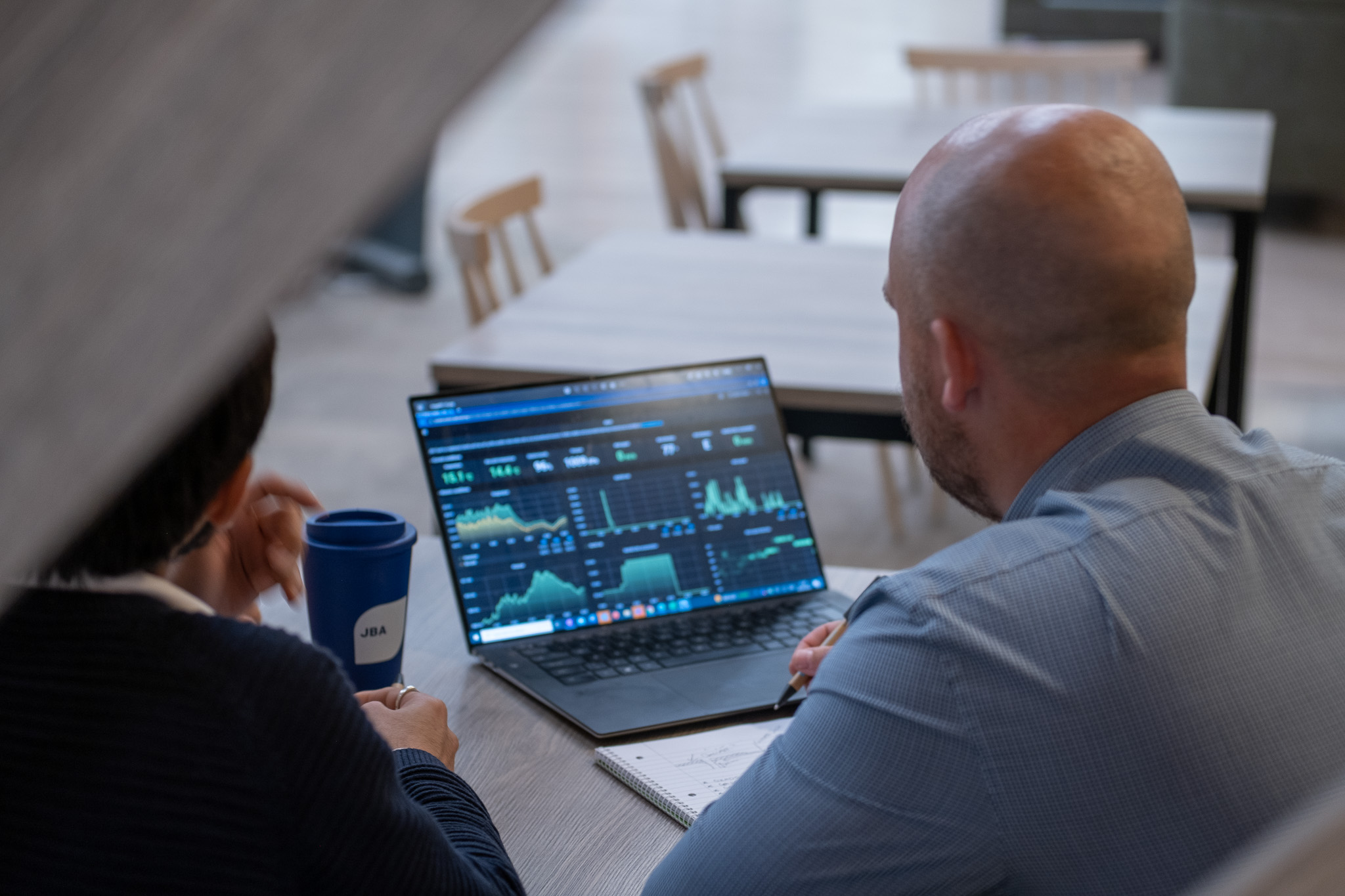 Graduate Scheme
Why choose the JBA Data Science and Informatics graduate pathway?
An opportunity to work at the forefront of technological innovation
Would you like to work as part of our specialist data science teams, working at the cutting-edge of transformative technologies to tackle flood resilience, climate change, and social issues?

Whether you have experience in analysing complex datasets, problem solving or mathematical, statistical and computing skills, you will have the opportunity to work across all of our disciplines on national and international projects – enhancing the way we work and supporting our clients.
Read about our graduates' experiences...
Non-stationarity UK Rainfall Frequency
"This was an internal research project aiming to build a knowledge base within JBA and to present findings to the research community. My time spent on this project included undertaking a literature review of the existing methods to apply non-stationarity to rainfall analysis, trend detection on gauging sites across the UK and capturing these trends using a UK wide generalised extreme value model. Starting with very little knowledge about hydrology, I have been able to learn lots of new skills as well as applying my existing skills in statistics, coding (both in R and Python) and data visualisation."
Amy Winder, Data Scientist